Amsterdam, October 23 and 24, 2019
Out of the blue impressions: the new capsule collection by Elleti Group unveiled at Kingpins.
A project inspired by six great art movements from the last century to shape twelve unexpected garments.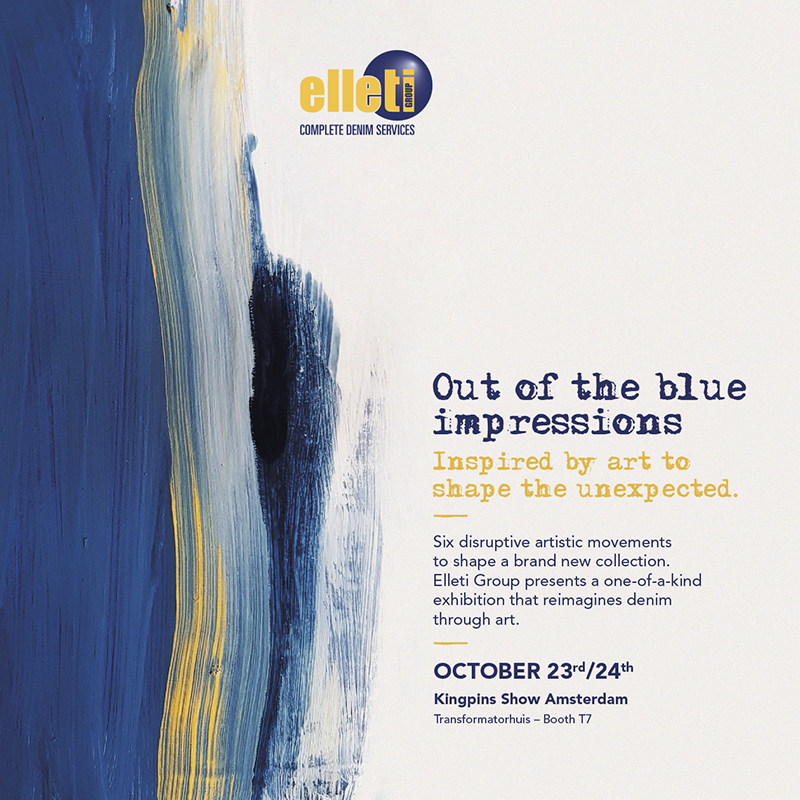 Marking the return of Elleti Group to the prestigious stage of Kingpins Show Amsterdam on October 23-24, 2019, the project unveils "Out of the blue impressions", where denim does not stand alone.
"The return to basics can be felt on shop floors, according to denim manufacturer Elleti, which used its booth at Kingpins to show "Out of the Blue Impression," an exhibition focused on the creativity of its mills. Using denim as a canvas, six artistic movements, from Cubism to Art Nouveau, were depicted on pairs of straight-leg jeans using techniques such as metal coating or laser finishing."
Read more on WWD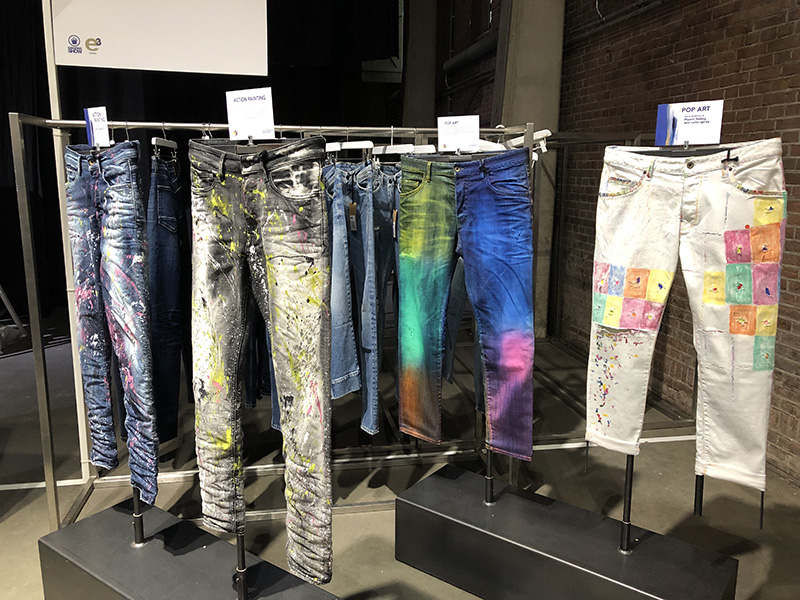 The capsule collection was conceived and developed by the Group's R&D team, who approached art with disruptive imagination. The project is based on the interpretation of past art movements to shape an unexpected collection, the result of an out-of-the-box creativity and careful production. The reinterpretation of Cubism, Art Nouveau, Impressionism, Abstractionism, Action Painting, and Pop Art unfolds through the use of specific processing techniques and state-of-the-art technologies – a signature aspect of the company since the very beginning.
"A most beautiful installation was presented by Elleti as it showed a selection of garments treated and decorated as true art pieces as inspired by art […], implying that the company can treat garments as if each item was a single art piece."
Read more on Sportswear International