Amsterdam, 23-24 ottobre 2019
Out of the blue impressions: svelata a Kingpins la nuova capsule collection di Elleti Group.
Un progetto ispirato da sei grandi movimenti artistici del secolo scorso per dare forma a dodici capi inaspettati.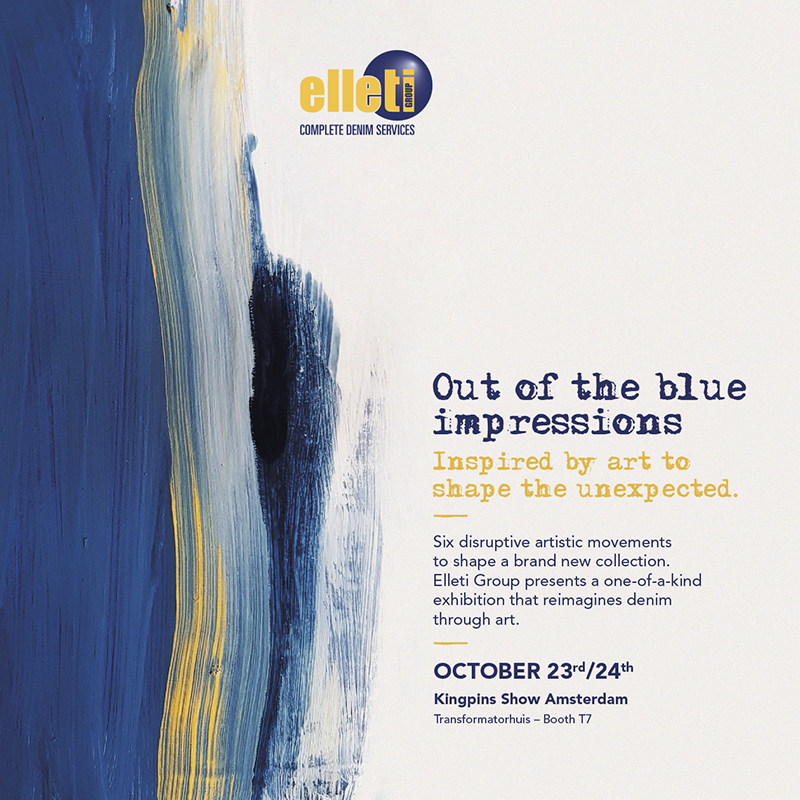 Non solo denim nel progetto che vede Elleti Group tornare sul prestigioso palcoscenico internazionale di Kingpins Show Amsterdam il 23 e 24 ottobre 2019 per rivelare Out of the blue impressions.
"The return to basics can be felt on shop floors, according to denim manufacturer Elleti, which used its booth at Kingpins to show Out of the Blue impression, an exhibition focused on the creativity of its mills. Using denim as a canvas, six artistic movements, from Cubism to Art Nouveau, were depicted on pairs of straight-leg jeans using techniques such as metal coating or laser finishing."
Scopri di più su WWD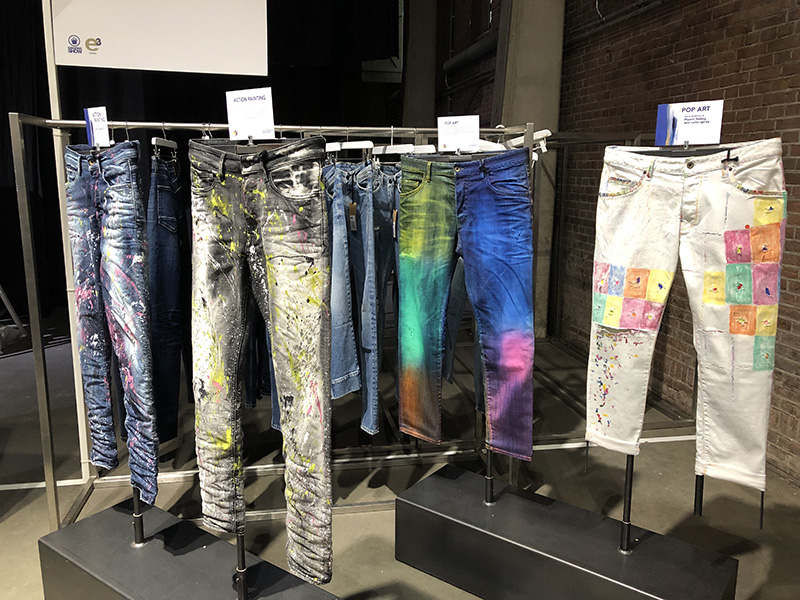 La capsule collection è stata ideata e sviluppata dal team R&D dell'azienda attraverso la lente di un approccio fresco e dirompente all'arte. Il progetto si basa sull'interpretazione dell'arte passata per dare forma ad un'inaspettata raccolta, caratterizzata da una creatività fuori dagli schemi e precisione nella realizzazione. La rivisitazione di Cubismo, Art Nouveau, Impressionismo, Astrattismo, Action Painting e Pop Art vive così grazie al ricorso a specifiche tecniche di lavorazione e tecnologie d'avanguardia da sempre firma dell'azienda veronese.
"A most beautiful installation was presented by Elleti as it showed a selection of garments treated and decorated as true art pieces as inspired by art […], implying that the company can treat garments as if each item was a single art piece."
Scopri di più su Sportswear International