San Bonifacio, June 19, 2019
A special event to launch M.O.D.E. and Stadium, the Indigo Archives by Elleti Group.
Two unparalleled resources to honor the iconic blue fabric and its century-old history.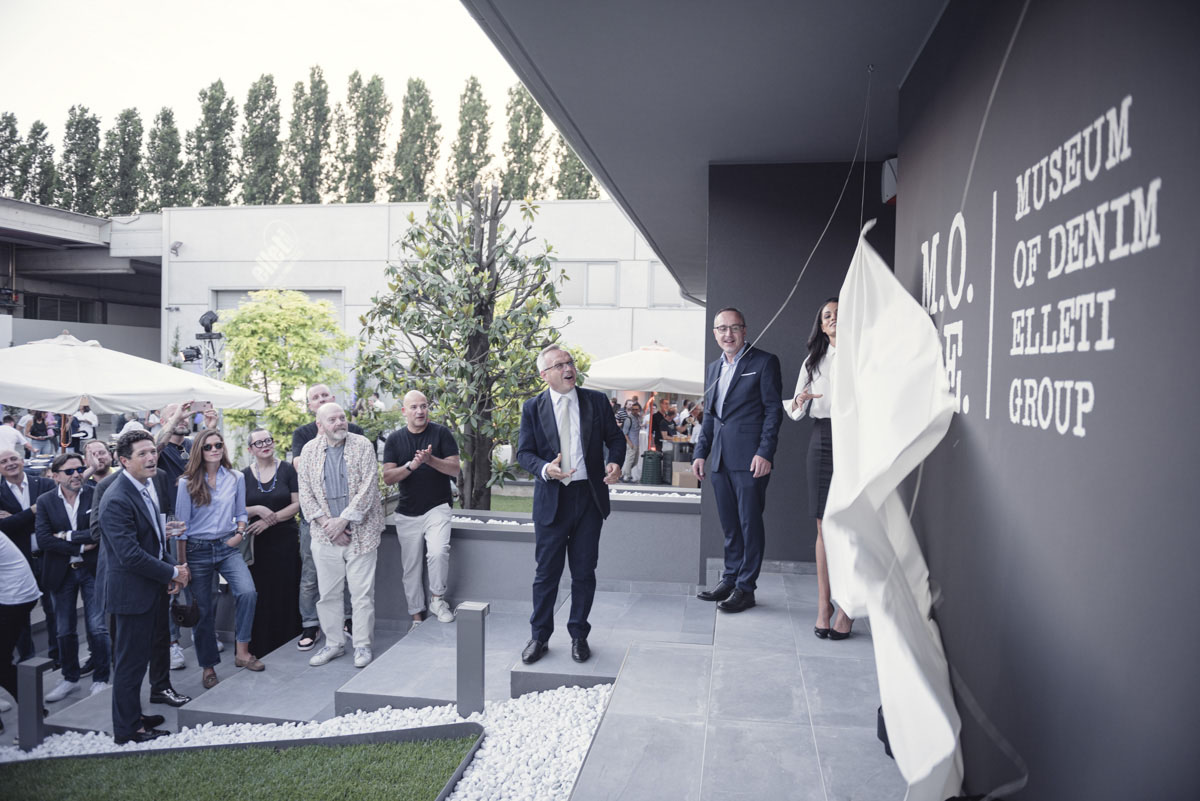 M.O.D.E., Museum of Denim Elleti Group, and Stadium, the archives of the Elleti Group collections, dating from the 80s to modern days are the result of an innate love for denim. These two unmatched resources are evidence – each in its own way – of the history of the iconic blue fabric, the research behind it, and the creativity around it.
"Verona is not just the fictional home of Shakespeare's Romeo and Juliet. The Northern Italian city now lays claim to a denim archive housing more than 15,000 pieces dating as far back as the mid-19th century."
Read more on Sourcing Journal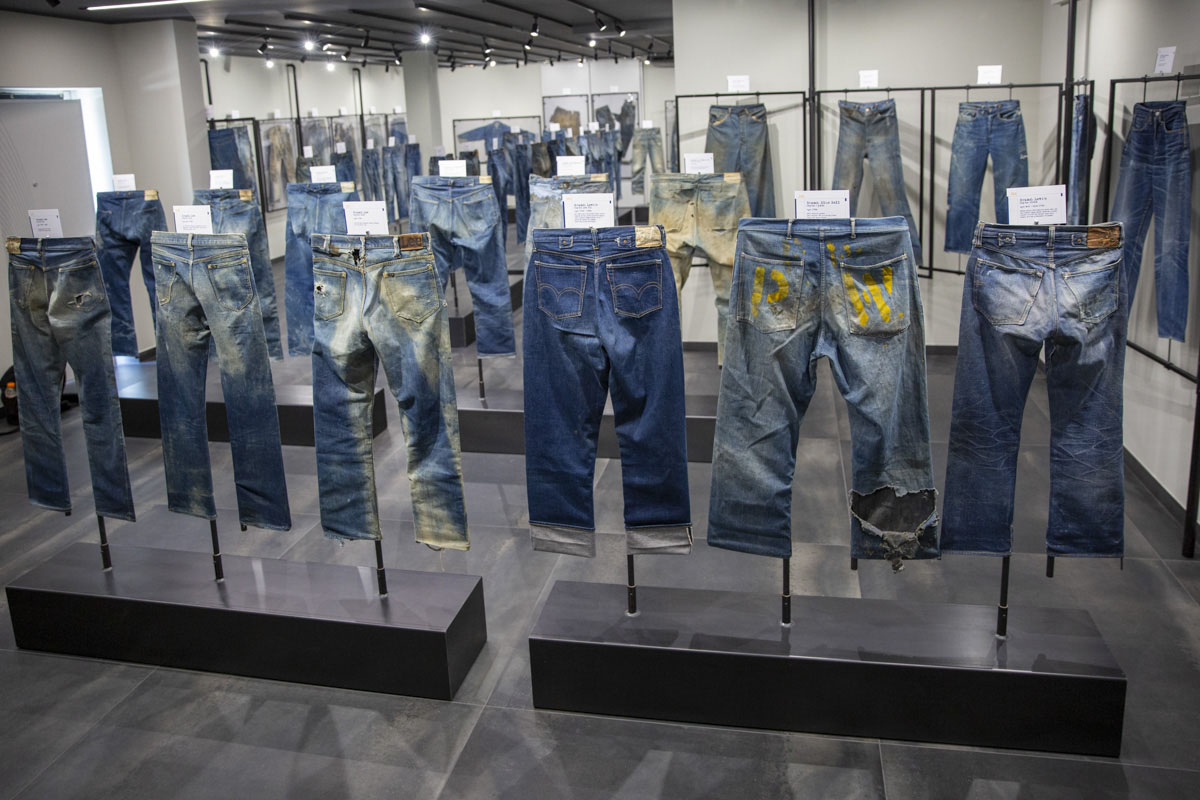 M.O.D.E. hosts a collection that Elleti Group has put together over the years – having searched for unique pieces all round the world – combined with Martelli Lavorazioni Tessili's historical archive. 106 garments, dating from the 1850s to the 1970s, with their signs of time and wears tell the story of 10 families of brands which bear witness to a century-old evolutionary journey as well as to the experience of those who wore them.
"With the opening of M.O.D.E., they give people an insight into their denim heaven on earth."
Read more on Long John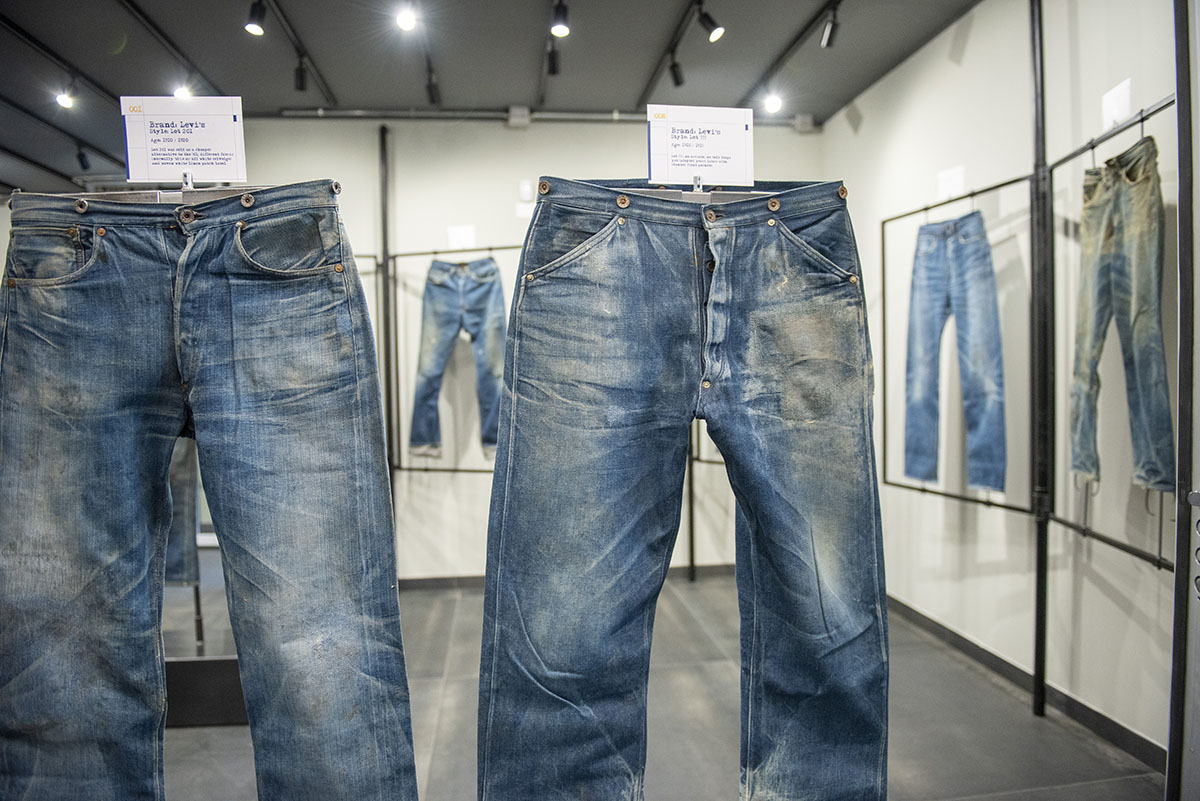 On the other hand, the Stadium's towering structure hosts all the collections created by Elleti Group in the last 40 years, retracing the company's journey through its own products. Over 15,000 garments, displayed in a seven bleachers arena, outline in a precise and detailed manner all the developments – in terms of fabrics, fits and treatments – made possible by technologic advancements carried out in the field of processing and garment-making.
"Stonewashed, selvage, color-dyed, bleached and distressed denim pants were organized in a tribune-like setting, hence the name of the space. The archive will provide a source of inspiration for designers and brands' representatives visiting the factory."
Read more on WWD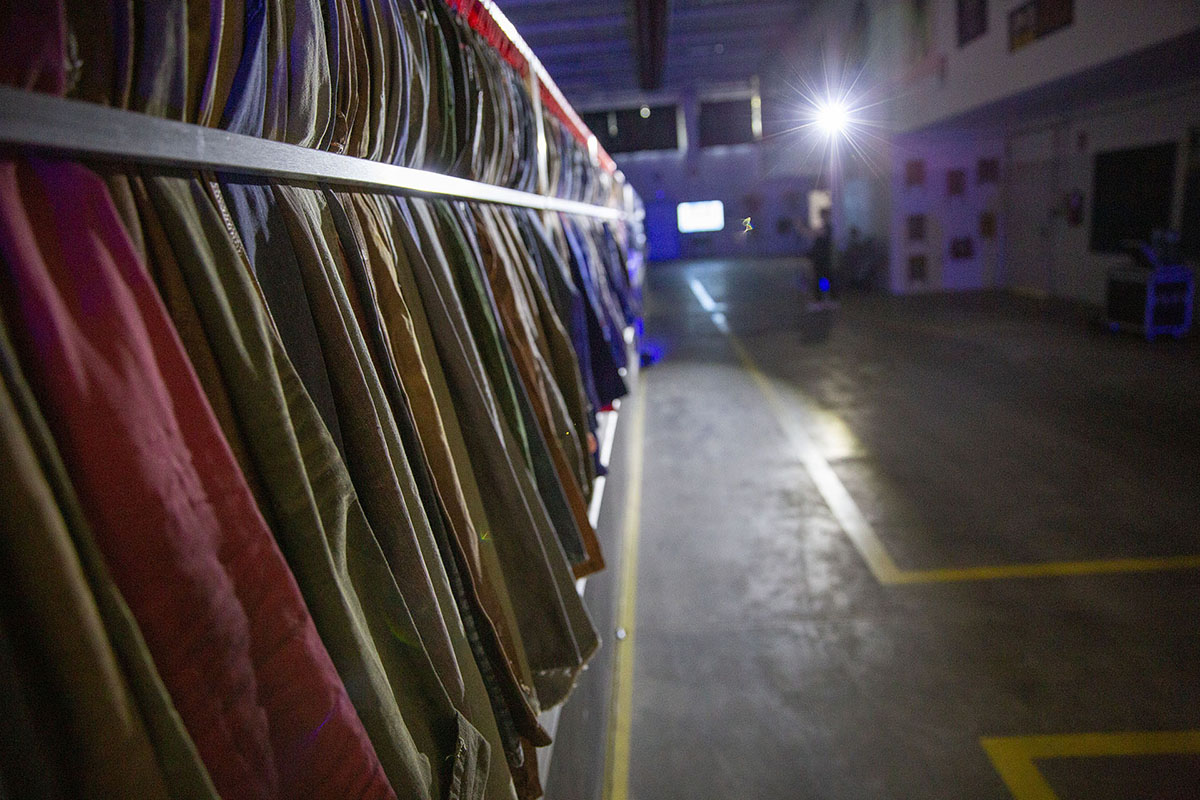 On June 19, 2019 these two resources were inaugurated with a special event held at San Bonifacio, historic Headquarters of the group, where the leading players of the international industry gathered to mark the occasion. The evening was kicked off with a panel introduced by Luigi Lovato – CEO of Elleti Group – and moderated by Stefano Aldighieri – President of Another Design Studio inc. –, that involved Adriano Goldschmied, Founder of Genious Group and House of Gold, Alberto Candiani, Owner of Candiani Denim, Jason Denham, Founder of DENHAM the Jeanmaker, Matteo Marzotto, President of Dondup, Matteo Sinigaglia, CEO of Fashion Box and Tony Tonnaer, Founder of Kings of Indigo.
" "Accessibility" was the keyword that inspired the opening of M.O.D.E. and Stadium. On the one side we wanted that the heritage of our archive pieces mostly collected inside the museum – also including the collection that belonged to Martelli Lavorazioni Tessili – could be available to everyone. On the other side, there was the desire to also make available the last 35 years of R&D that we had poured in our company's sample collections physically gathering them inside one single space. This way we would have been able to support our clients' work and creativity and set a reference point for our industry by leaving some truly unique resources at their disposal. Along with this, my wish is that these two archives could also help raising the technological innovation bar even further by paying more and more attention to the preservation of the planet. This is the legacy that we want to leave to the fashion industry's next generations. Only by knowing where we came from it is possible to know which direction to take for a better future."
Read more on Sportswear International