Amsterdam, October 24 and 25, 2018
Elleti Group returns to Kingpins Show Amsterdam with ReMind.
Developed in collaboration with Jean School – House of Denim in Amsterdam, the project reimagines denim's timeless soul.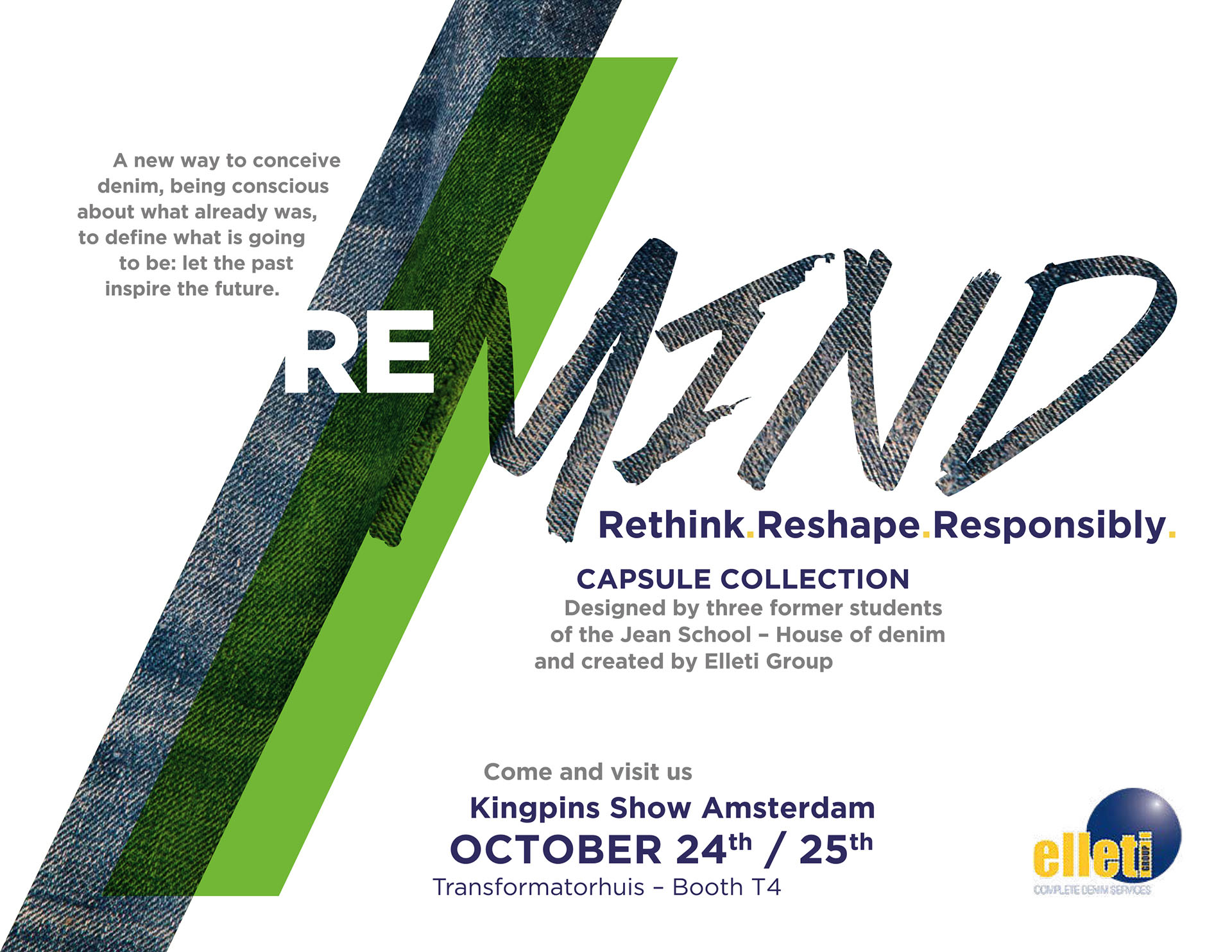 Inspired by denim's past to shape its future, ReMind is the capsule collection developed by Elleti Group with the creative support of three ex-students of Jean School – House of Denim in Amsterdam and presented on October 24-25, 2018 at Kingpins Show Amsterdam.
"The project showed how younger generation designers see the future of jeans–based upon innovative garments that drift away from traditional five-pocket models–though also demonstrate that sustainability can be achieved without "harming" a garment's aesthetic."
Read more on Sportswear International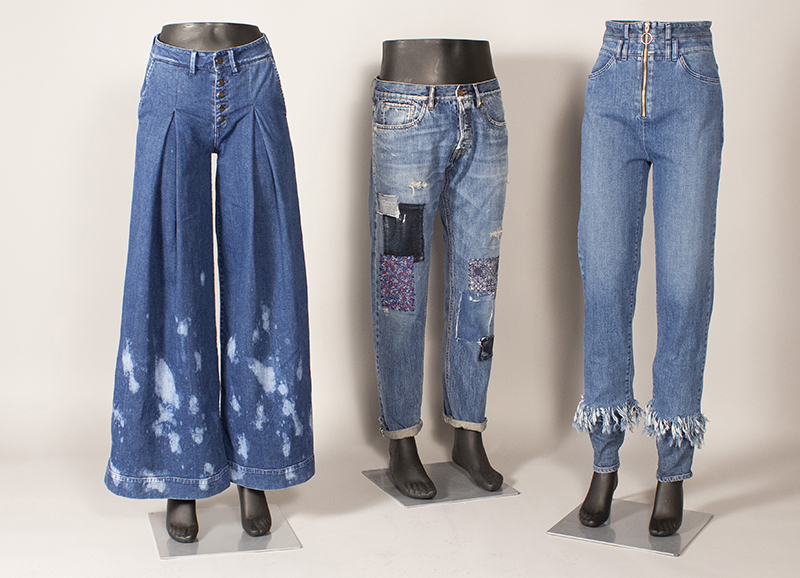 Based on the original concepts by James Bear Mottram, Maxime Linn and Muhammad Umar Manzoor, Elleti Group took on the development of four unique garments – three pants and one dress – created by combining traditional craftsmanship and state-of-the-art eco-solutions. With this approach being, since the very beginning, a signature aspect of the Italian company, the result is a top-quality capsule collection, inspired by exclusive interpretations of the concept of "vintage" which takes on new meanings and embraces an eye to the future as well as more awareness.
"Showcased at Tranformatorhuis – Booth T4 at Kingpins, ReMind capsule collection has indeed reminded visitors of how importanti it is for a universal fabric such as denim to represent equally universal values concerning our future as well as that of our (only) Planet."
Read more on Eco-a-Porter